2012.10.03 Wednesday
★ Mykal Rose
1992年、jamaicaでblack ufuluのヴォーカル
Mykal Rose
の別宅に、部屋の掃除、ペンキ塗りをやるという条件で、2ヶ月ほど居候してたことがある。

すぐに日本からペインターの
kads miida
が合流し、jamaica珍道中がはじまった。
たまに様子を見に来るMykal のおかげで、ハーブドクター
Dr.

Bagga
や、ラスタの導師
マーティモ プランナー
とも会うことができた。


For 1,992 years, I stayed in the country house of vocalist
Mykal Rose
of black ufulu in jamaica.


kads miida
of the painter joined immediately from Japan, and jamaica funny journey began.
I was able to meet head priest
Mortimer Planno
and
Dr.Bagga
of the herb doctor, by
Mykal 's
Guidance.



帰国後、彼へのオマージュとして、KadzとTシャツを作った。

After return home, We made a T-shirt as hommage to him.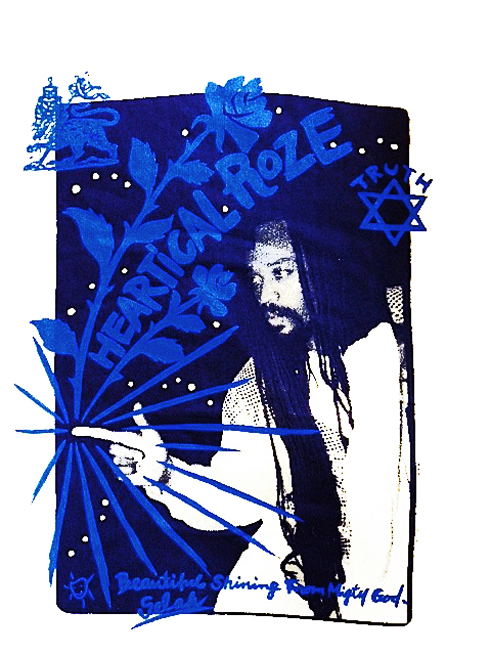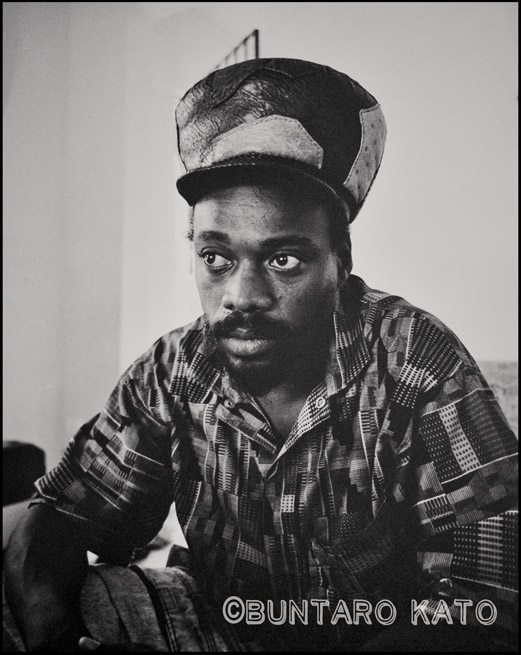 Give yanks 'n Respect to
Mykal Rose